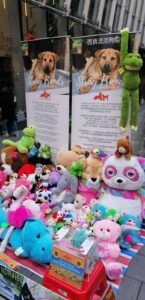 Educational
Whether a group of friends or a school visit, SKSFF is truly an eye opener. However you get involved, please maximise what you have experienced by telling others. You could also organise your own fundraiser to help us and most importantly to see if you can help get a dog adopted or fostered (short or long-term) by spreading the word which would be an amazing achievement.
Whether an IB or HKDSE project (community care/global issues), we welcome students to use SKSFF for their projects. Help us spread the word about who we are and what we do.
SECONDARY SCHOOL STUDENTS
PRIMARY SCHOOL STUDENTS
Come and visit the kennels, meet our dogs and get to know their story. You can then take this back to your classroom as a live ongoing learning experience, what a great way to learn and educate your fellow classmates. It is our dream for animal cruelty prevention to be taught in primary schools.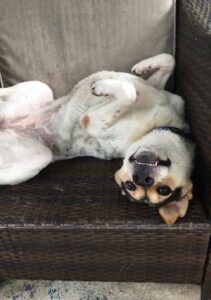 Many students like to go to offices or other establishments for a week of work experience. Whether if it's just you or a group of you, you are welcome to select SKSFF as your work experience placement but you will need to email us first to check availability.
Your support can make a huge difference, we welcome corporate sponsorship. You really will be helping our dogs have a better life. Tax deductible receipt available if needed.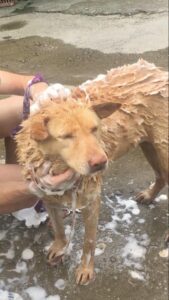 AWAY DAY
What a great way to embrace team spirit than with an "Away Day with us". As a team, you will walk dogs, prepare their food, wash the dogs (weather dependent) and overall to just have an enjoyable day away from the office but at the same time, it is meaningful and a very rewarding feeling.
Whether you are a group in the community or a group of friends, come and spend some time with our dogs and enjoy this unique experience together.
We welcome groups to come and walk, wash (weather dependant) and play with our dogs for the day. You can also take part in other general kennel duties.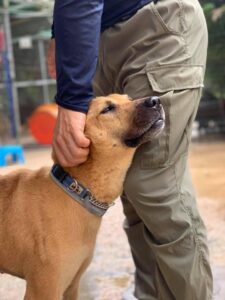 FRIENDSHIP VOLUNTEERS
We are now looking for "friendship volunteers" to come regularly to our kennel to slowly build a friendship with a chosen kennel dog. This will allow the dog to become more confident, friendly and loving. It will also help to socialise the dog, which will increase their chance of getting adopted. Some stray dogs have never had contact or felt the love of a human being before, so this will be a very strange feeling to them. Over time, your dog will start to recognise you and will be become excited when you come to visit them. You can help change the life of a dog!
We welcome groups to come and walk, wash (weather dependant) and play with our dogs for the day. You can also take part in other general kennel duties.
We welcome everyone to come and walk our dogs. We are open 365 days a year from 10.30am until 4.30pm.
If you are an individual or a small family – please make an appointment by writing an email to [email protected] before popping by to walk the dogs.
Children under 13 must be accompanied by an adult.
Weekdays are typically quieter and weekends can be busier. We believe there is something for everyone at SKSFF, below are some of the ways how schools, businesses, friends and family can get involved at our kennels.